Attention: Are you disabled and looking for love? You're about to find out...
Everything you ever needed to know about dating with a disability from someone who's been there, done it all and found lasting love
40-minute tell all interview with Mik Scarlet reveals the truth about dating with a disability and how YOU can can find love too
As a person with a disability one of the hardest things you have to go through is finding people who understand what you're going through…
And then, it's even harder to find people who can give you the advice, support and motivation you need to make it in this world and society that's filled with barriers and can be unfriendly to us…
And even if you find all of that, it's hard to just keep going at times...
Love and relationships are no exception - As disabled people, we face a million different obstacles to finding love in this world.
If you've ever felt that society ignores you, doesn't understand you or doesn't feel you're worthy of love, then you're NOT alone.
If you've ever felt that your disability makes you less attractive or less of a 'catch' than everyone else, then you're NOT alone.
If you feel obligated to 'overcompensate' for your disability or 'work harder' in relationships because of it, then you're NOT alone.
If you're afraid that your disability will make it much harder or even impossible to find the kind of partner you want, then you're NOT alone.
But it doesn't have to be that way.
What if you had a guide who understood what it's like to be disabled and looking for love AND has made all the mistakes for you so you can get on with finding the kind of relationship you really want?…
Well now you can! Mik has been there and done it all, he's had the heartbreaks, the rejections, the funny looks and most importantly, the happiness you're looking for.
What separates Mik from many other disabled people is that he's been lucky enough to find lasting love, even in this hostile world. He's been happily married for more than 20 years to the love of his life.
In this tell all interview we go deep with Mik into what it's like to join the dating game as a disabled person and then distil his experiences into actionable ideas and steps you can put into action in your own life.
You'll also get a series of exercises and worksheets so that you can use what you learn to uncover the things holding you back in your own life and find creative solutions you might otherwise have missed.
Unless you have a disability it's very difficult, if not impossible, to truly understand what it's like to be in our shoes let alone give good advice…
We believe in the disability rights slogan "nothing about us, without us" which is why we've decided to make this interview with Mik the start of something special.
At Disability Horizons it's our mission to do whatever we can to help you get around the barriers you face due to your disability. Whether it's by helping you gain independence, travel the world or find love, we're here to give you the tools you need to make your limitations irrelevant.
Of course, we can't fix everything - society is broken, we all know that. What we CAN do is bring you the tools, strategies and support systems other disabled people have used to reach their goals.
Introducing: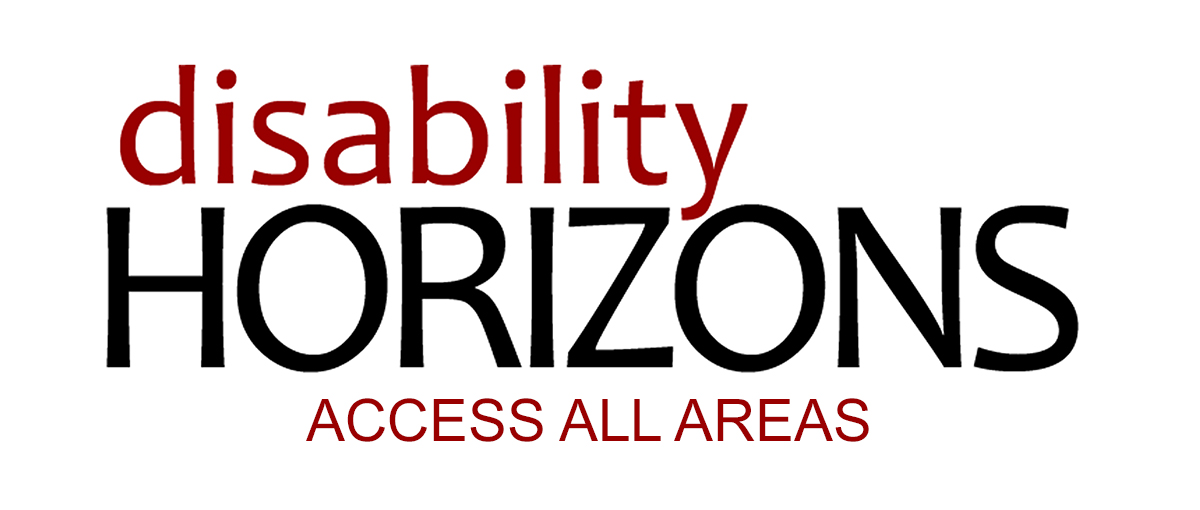 Disability Horizons Access All Areas is a premium resource you can sign up to if you want to go DEEP into solving your challenges.
Each month we're going to be interviewing someone with a disability who has lived experience of solving a particular challenge. This month is all about love, next month is travel etc.
When you join Access All Areas you'll get access to the following every month:
An in-depth video interview with an expert who has a disability and has solved an important challenge other people find difficult. They'll share their struggles, their wins and most importantly, how you can get the same results they have.
Worksheets and action steps to guide you through implementing their advice into your own life so you can overcome your struggles too
Membership in our exclusive Access All Areas community on Facebook where you can get support and accountability from the DHorizons team and your fellow community members so you stay on track towards your goals.
When you have real support from people who've been in your shoes and got the same results you're after, things move quickly and easily
Oftentimes the hardest part is getting started and we know that the biggest value we can bring to you with Access All Areas is helping you begin AND giving you the support so you stay on track, committed to your goals.
Just imagine how much easier it will be to move forward when you know there's a whole community of people striving for the same thing who all have your back?
None of us are experts in everything but at DHorizons we're plugged into a network of some of the most successful disabled people on Earth. People who achieved incredible things, overcame incredible odda and people who've achieved the most important thing of all, contentment and happiness.
Our goal for Access All Areas is to bring that network together so that nobody has to strive for their goals alone again. If you're someone who wants the best from life, who's determined to overcome the odds, then Access All Areas is for you.
When you join today you'll get instant access to our tell all interview with Mik where you'll discover…
The surprising reason dating with a disability is so difficult and how to overcome it (it's not what you think) so you can find the right person for you
The secret to making relationships work when you're disabled so you can enjoy fulfilling relationships right from the get go
The ONE mistake you must avoid or face ruining your love life forever
The easily overlooked question that can solve your dating dilemmas in an instant
How to talk to your date or partner about your disability WITHOUT making things awkward
We want Access All Areas to be available to everyone so you can get your first month today for just £1